AgaSett Inc. was founded and is run by Christopher Settipani and Arlene Agas-Settipani. AgaSett Inc. invests in both self-managed and turnkey buy and hold properties on Long Island and in select out-of-state markets. Additionally, AgaSett Inc. invests in distressed mortgage notes, holds Social Media Marketing for Beginners seminars, and prepares residential floor plans, as might be needed for rental or building permits. Christopher was formally a financial services industry consultant helping international investment banks and asset managers with their back office processes, specializing in investment performance measurement. Arlene has over two decades experience as a real estate property management accountant handling thousands of "doors" and billions of dollars of assets.
Christopher F Settipani
Christopher F Settipani decided to move to Real Estate from Wall Street. Prior to identifying residential real estate properties with profit potential, Christopher worked 10 years for the consulting arm of a big 4 accounting firm. Christopher helped Global Investment Banks, Insurance Firms, Multinational Asset Managers, and Hedge Funds improve their back office operations, specializing in implementing investment performance measurement systems. Prior to consulting, Christopher worked for a European Multinational Asset Manager handling performance measurement, attribution, and analysis for domestic and international equity portfolios. Before that, Christopher managed back office portfolio operations and accounting for a NY-based Hedge Fund. Christopher is also a veteran, serving in the U.S. Air Force, based at RAF Chicksands near Bedford, UK during Operation Desert Storm.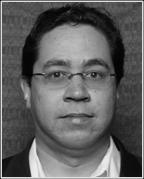 Recent Posts From Our Blog